Anti Bullying
At Marlborough Primary School we are committed providing a caring, friendly and safe environment for all of our pupils and staff so they can learn and work in a relaxed and secure atmosphere. Bullying of any kind is totally unacceptable at our school. If bullying does occur,we believe that all pupils and staff should be able to tell and know that incidents will be dealt with promptly and effectively.
In school we have clear rules about how we treat each other and these incorporated into our school golden rules. These rules are displayed in every teaching and learning area and regularly discussed with our pupils: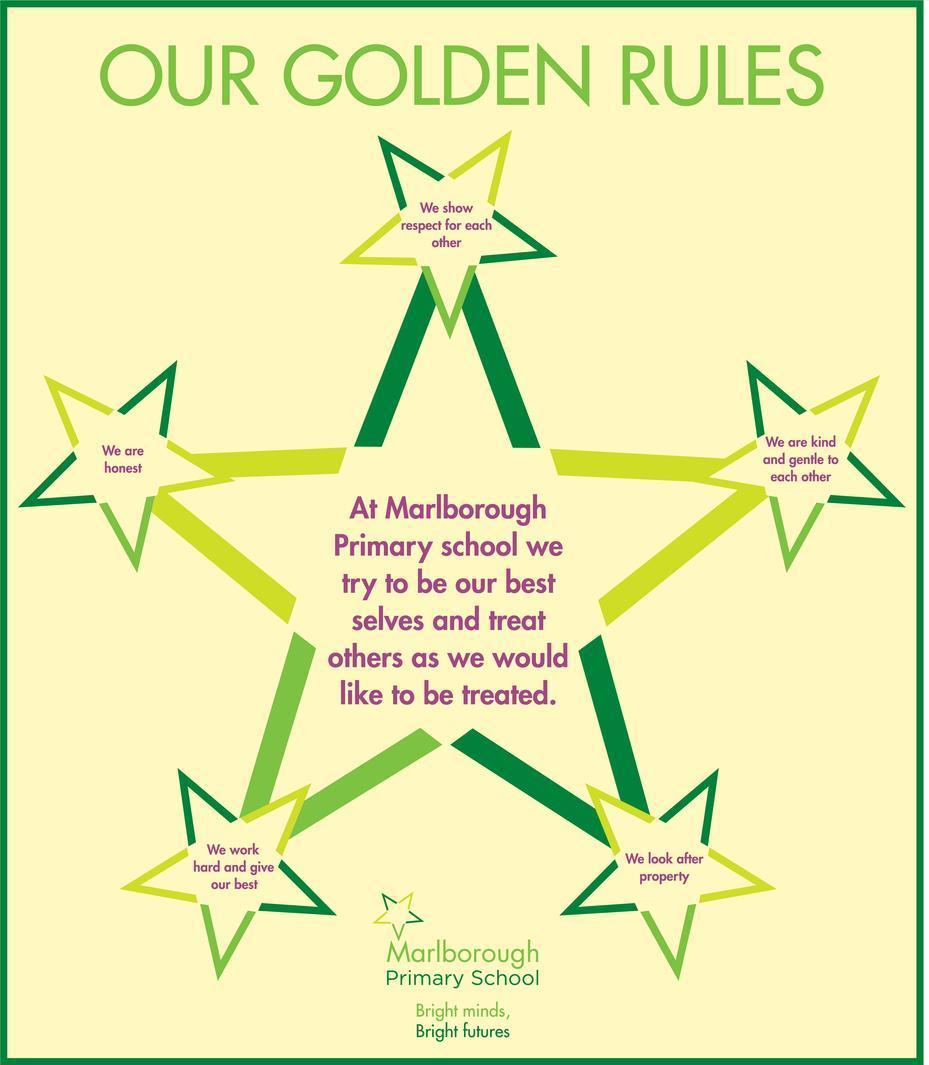 As part of our Health and Relationships Education curriculum all children in autumn term cover the core theme of relationships. We use a spiral curriculum, meaning that specific learning builds for pupils as they move through the school, gradually expanding and deepening their knowledge, skills and attributes towards the topics of feelings and emotions, what healthy relationships are and valuing difference. In addition, we celebrate national anti-bullying week and carry out whole school assemblies linked to these topics on a termly basis.
Anti-bullying polices and procedures
Our school has an anti-bullying policy which is agreed by staff, governors and in consultation with parents and pupils. This policy can be accessed here: Anti-bullying policy.
With the support of our Friends of Marlborough, we have also created an anti-bullying leaflet for parents and carers. This can be accessed here: Antibullying leaflet for parents. It is important if someone is being bullied or cyber-bullied that those closest to them are able to help and support. Please feel free to make an appointment with Miss Taylor (anti-bullying leader) or any other member of staff if you have concerns.
Anti-bullying websites for parents
For further help and advice about bullying you may find the below websites useful. Alternatively you may wish to visit our dedicated anti-bullying webpage aimed at our pupils, which can be found here.
| | |
| --- | --- |
| www.anti-bullyingalliance.org.uk | www.kidscape.org.uk |
| www.bullying.co.uk | |