Usually at this time of year we write to parents with transition information, sharing opportunities for yourself and your child to visit us and for us to visit you. Unfortunately this year is very different and current circumstances make it impossible to do this in the usual way. However, we hope that this page can help you and your child to get to know us a little bit more and begin to prepare for joining us at Marlborough Primary School. This is our current Early Years team. We're looking forward to meeting you all!
We know that before your child starts school you will have lots of questions. We have put together a few of the questions that lots of parents often ask us. If you have more questions we'll be speaking to you all soon to give you the opportunity to ask anything else you might be unsure about.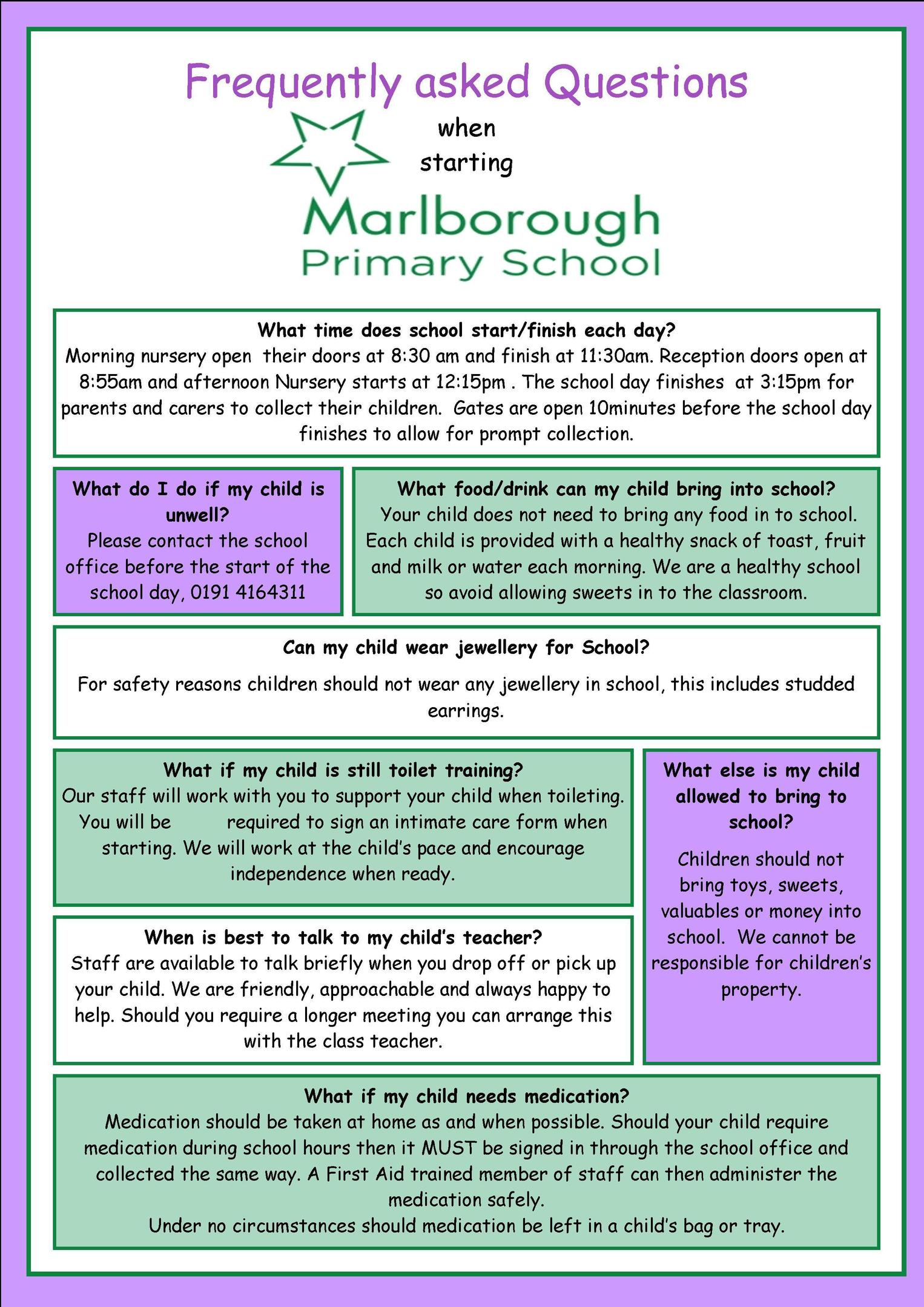 We hope you enjoy looking at these photographs of our Early Years classroom. We have lots of different areas in our classroom for children to enjoy. We plan activities and develop resources both inside and outside, enabling the children to develop in all the areas of learning.
We have so much fun outdoors! We have a huge outdoor area with lots of things to do. The children love to grow their own fruit and vegetables in our allotment, they then eat them at snack time or make lovely things like pumpkin soup. We visit our Forest School area every week and invite parents to join us to take part in lots of fun activities.